Red Dot Design Award
Timeless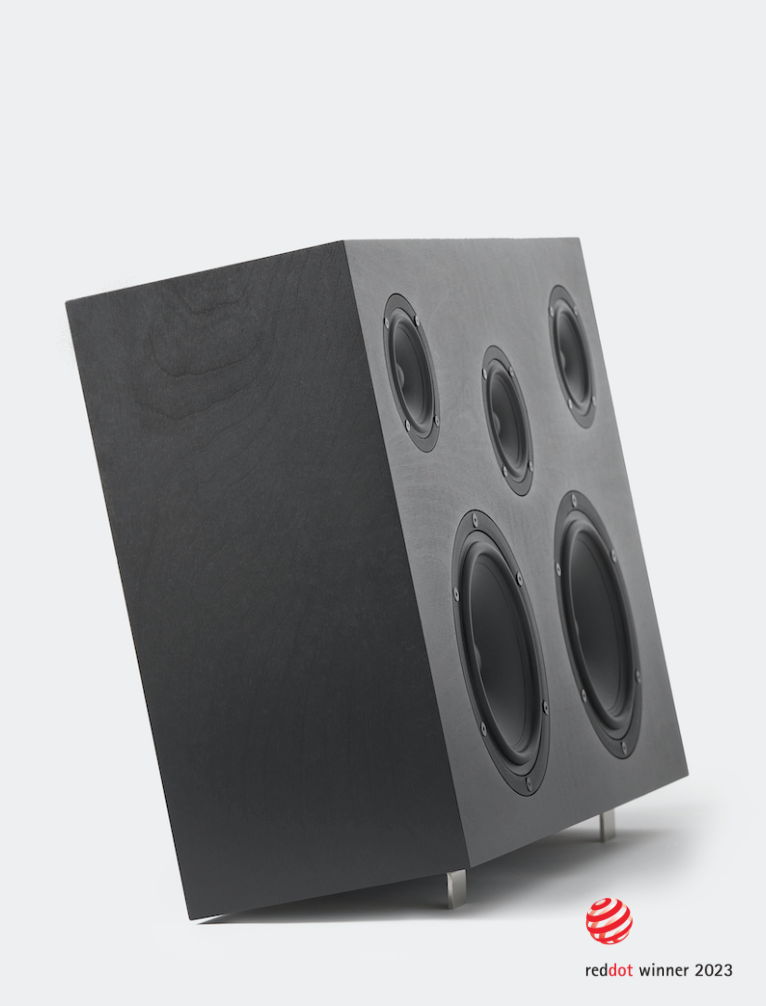 Nocs Design a leading provider of innovative audio solutions, is proud to announce that the Monolith has been recognized with a prestigious Red Dot Award. This accolade recognizes our commitment to designing and delivering high-quality, timeless designs that not only meet the needs of our customers but exceed their expectations.
"We are humbled and thrilled to receive this recognition for the Monolith," said Daniel Alm CDO. "This award serves as a testament to the hard work and dedication of our ​ team, and it motivates us to continue creating products that make a statement and stand the test of time."
The Monolith is more than just a speaker; it's a statement of what we can achieve. With its sleek design, exceptional sound quality, and unparalleled performance, the Monolith is the result of our unwavering commitment to innovation.
We look forward to building on this success and continuing to deliver cutting-edge products that meet the evolving needs of our customers.
Receiving a Red Dot Award is a prestigious honor that recognizes an organization as a leader in the design industry. With participation from top companies and designers hailing from over 50 countries, the awards are evaluated by an international jury with rigorous standards, who carefully assess and test each entry from a product design perspective.
"The Monolith is infused with personality," said the jury. "We were very impressed by the careful and quality craftsmanship that goes into making each product."
Read more here.
About
The Red Dot Design Award can look back on a more than 60-year history: 1955 was the first time a jury came together to evaluate the best designs of the time. In the 1990s, Red Dot CEO, Professor Dr Peter Zec, came up with the name and brand for the award. The coveted "Red Dot" award has since become the highly regarded seal for outstanding design quality that is recognised worldwide. 
The Monolith won a distinction in the Product Design category.
With around 20,000 entries per year, the Red Dot Design Award is one of the biggest design competitions in the world. In order to reach a professional verdict given the diversity of the design sector, the competition is divided into three disciplines:
In 2023, products were submitted and evaluated in 51 competition categories. A jury of 43 members came together to do so. They reached their verdict on which of the product design entries met the criteria for a Red Dot award on the basis of the four principles of good design and by taking into account their socio-cultural character, specific technical focus area and design expertise.