NS1100 AIR
Superior Sound wirelessly, tuned by Nocs.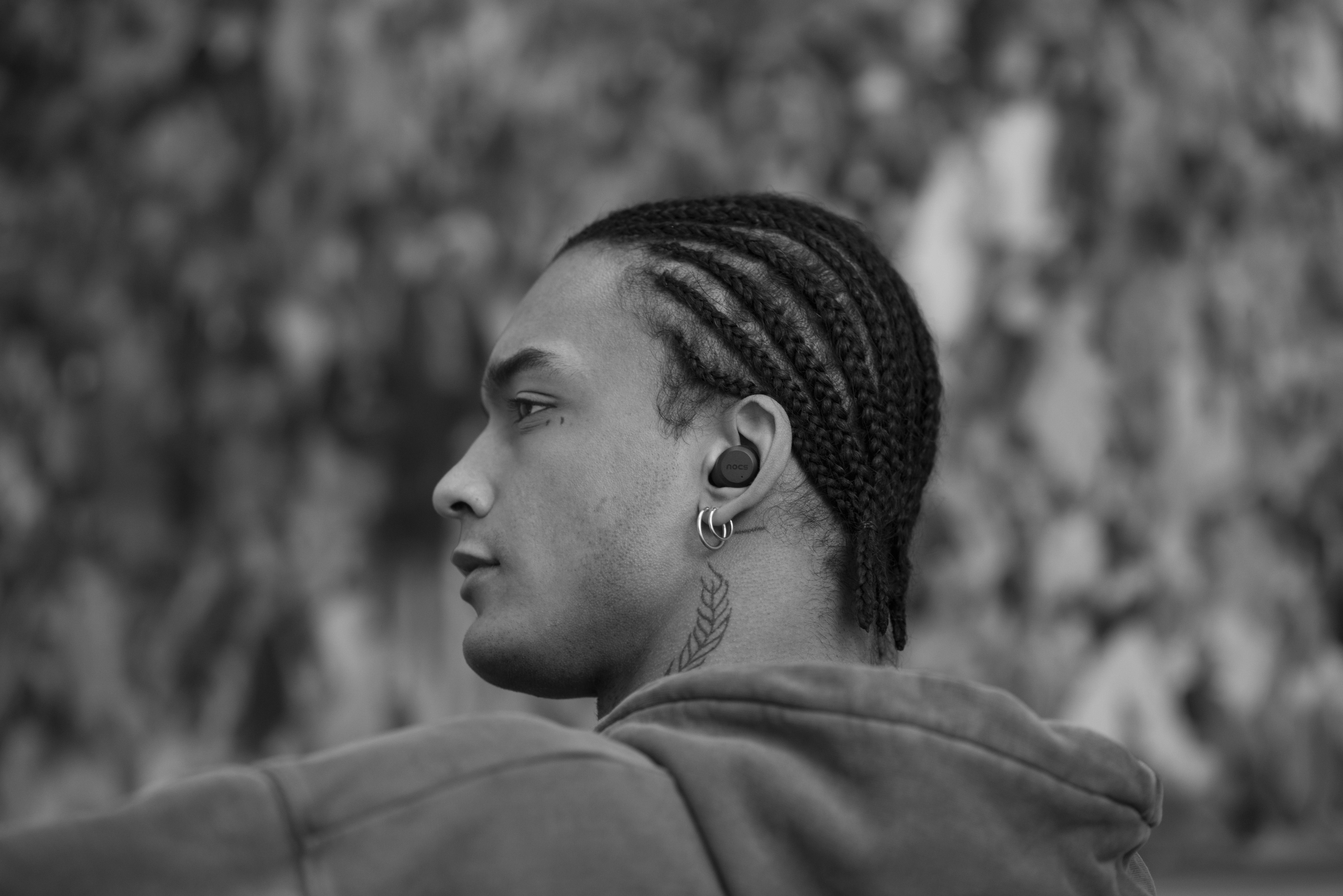 We met with the Audiodo team in the end of 2019 and a year + later we are ready to reveal what we have been working on.
"We spent countless hours on tuning & engineering the sound to be something extraordinary".
"I have been in the industry since 2009 and this is the best we have done so far. Finally we are at a place where we can go fully wireless in a compact format – delivering top performing sound and performance across the board. "
"The majority of people have no idea how they actually hear different frequencies. With that said we are excited that we teamed up with Audiodo to deliver a personalised sound."
Daniel Alm, Founder Nocs Design.
Determining how you hear
To provide a listener with a truly personal sound experience, an accurate and complete understanding of how they hear is essential. This is where the app enabled with Audiodo Personal Sound comes in. In order to function properly you need to download the app and complete a hearing calibration.
With efficiency & accuracy
The Audiodo hearing calibration is a cutting-edge audiometry that has been carefully designed to produce an incredibly precise and thorough model of a user's sense of hearing in an unbelievably short amount of time. Each ear is assessed separately and the entire calibration takes under 3 minutes.
Creating true personal sound
With the information collected from the hearing calibration, the app instantly computes exactly what changes need to be made to optimize sound quality to best suit the user. No generic compensations are applied. Each unique user receives customizations calculated specifically to their hearing.
Optimized with the brain in mind
When most people think of their hearing, they think of their ears. But to really produce a listening experience with the best possible sound, the brain must also be included. That's why every hearing model, compensation calculation, and algorithm that has been developed by our engineers has been developed with knowledge about how the brain affects our auditory system.
The NS1100 AIR will be available worldwide the 8:th of September at 149 USD & 149 EUR at www.nocsdesign.com and a selected number of resellers.
Nocs Design
Delivering high end sound products since 2009. We're renowned for our ability to create exceptionally well-crafted earphones, headphones and speakers that meet the varied needs of today's professional DJs and serious audiophiles.
Audiodo™
Headquartered in Malmö, Sweden, Audiodo has used over 30 years of experience with acoustical algorithms to design the most advanced audio personalization technologies currently available in consumer electronics. Developed by innovators with a passion for music, Audiodo Personal Sound utilizes the power of digital signal processing to provide every music lover with sound quality that has been perfected for them.