Monolith Recognised in Australia's International Good Design Awards for Excellence in Design and Innovation.
Good Design Awards
The winners of Australia's peak international design awards were announced on Friday 8 September at the 2023 Australian Good Design Awards in front of more than 1000 guests from the design and architecture community.
Monolith received a prestigious Good Design Award Gold Winner Accolade in the Product Design category in recognition for outstanding design and innovation.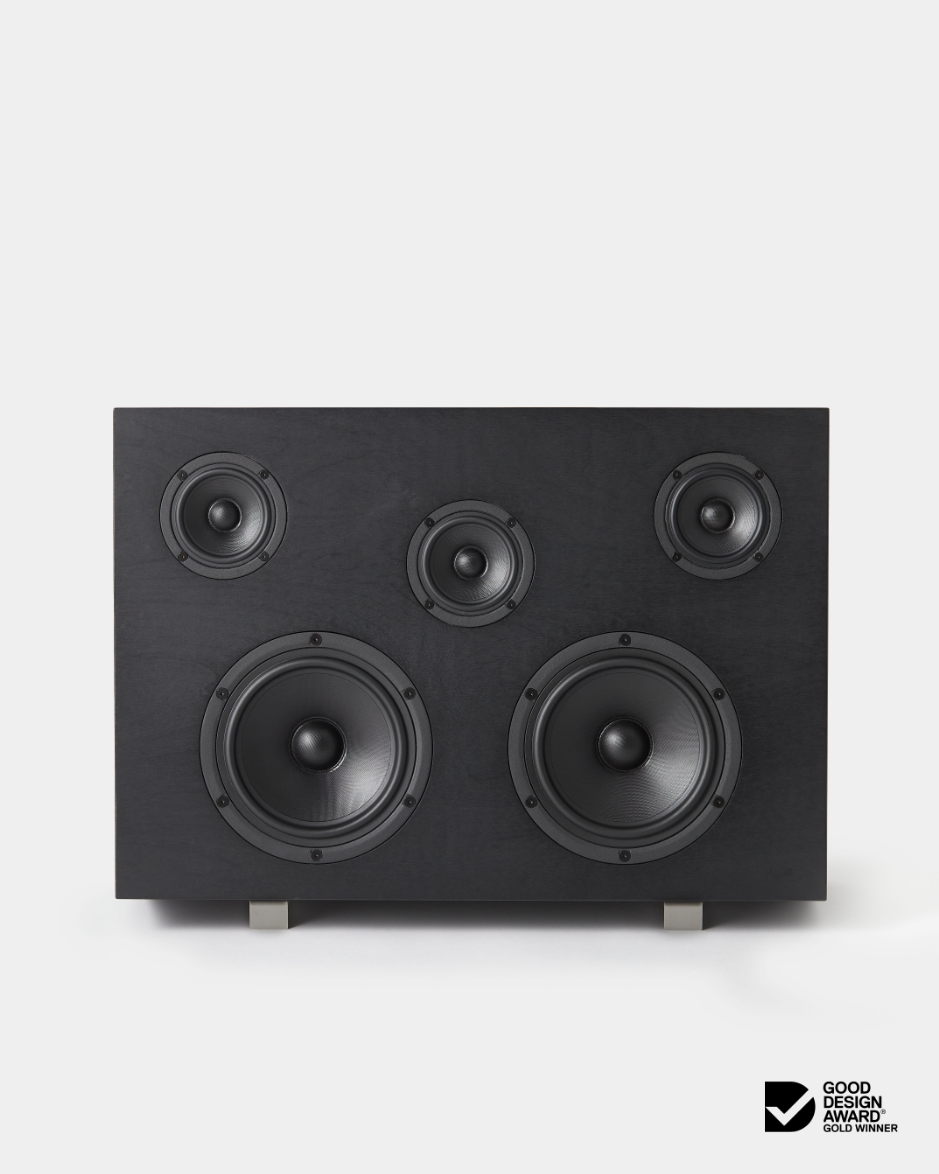 The Good Design Awards Jury commented: "This is a beautiful product that takes an inspiring approach to product design. Crafted from a sustainability-first perspective, it's made from locally sourced materials and parts with 3D printed components. It is fantastic that the team has created such a bold and beautiful product through manufacturing in Sweden. We are curious to see how it evolves and feel there may be room to complete the quality and sustainability mission by replacing the printed parts with machined aluminium. "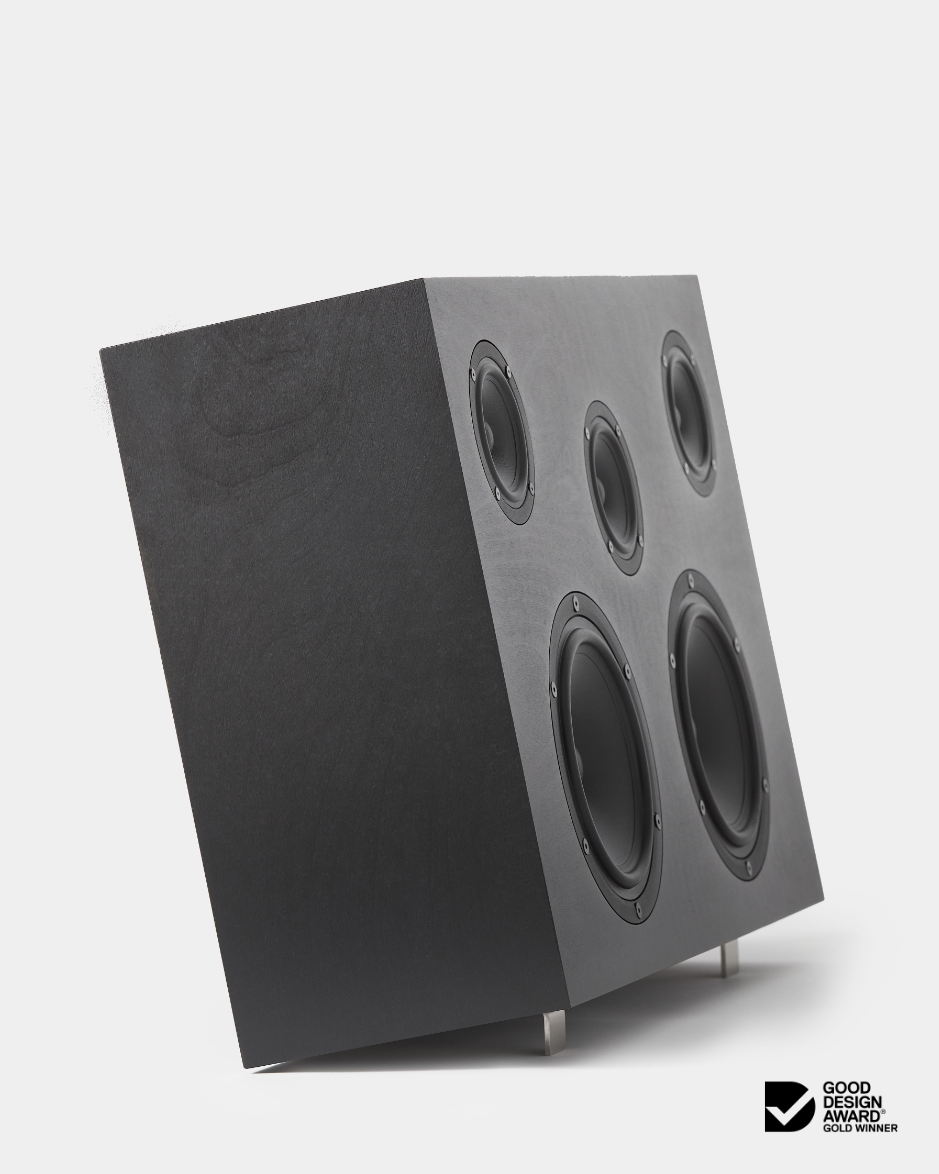 "We are deeply honored to receive the Good Design Award Gold Winner for the Monolith," said Daniel Alm, Head of Design at Nocs. "This award, along with our previous recognition from the Red Dot Awards, reinforces the foundation of excellence we've built. It serves as a testament to the hard work and dedication of our team, and it motivates us to continue creating products that make a statement and stand the test of time. It's a collective effort, made possible by the world-class engineering led by Zoltan Michis, CTO of Nocs."
The Good Design Awards are the highest honour for design and innovation in the country and reward diverse projects across 11 Design Disciplines covering more than 35 Categories and Subcategories. Each year, the Awards celebrate the best new products and services on the Australian and international market, excellence in architectural design, engineering, fashion, digital and communication design, and reward new and emerging areas of design including design strategy, social impact design, design research and up-and-coming design talent in the next-gen category.
The 2023 Good Design Awards attracted high-quality design projects from Australia and around the world. These innovative projects were evaluated by more than 70 Australian and international Jurors, including designers, engineers, architects and thought leaders. More than 900 entries were evaluated according to a strict set of design evaluation criteria which includes Good Design, Design Innovation and Design Impact. 
"To be recognised with an Australian Good Design Award tells the world this project not only represents design excellence, but it also surpasses the criteria for design innovation and design impact. The Good Design Award is an independent endorsement of professional design quality," said Dr. Brandon Gien, CEO of Good Design Australia and Chair of the Australian Good Design Awards.
The Australian Good Design Awards is the country's oldest and most prestigious international awards for design and innovation with a proud history dating back to 1958. The 2023 Awards celebrated 65 Years of Good Design since the founding organisation behind the awards – the Industrial Design Council of Australia (IDCA) was first established.
"It is incredible to see how design has changed over the past 65 years. While we celebrate this important milestone for Australian design, we also pay our respect to the oldest living designers on this planet who have been designing and creating for more than 65,000 years. We have such a deeply rich and diverse design culture in Australia to draw and learn from as we shape the next 65 years of design," said Dr. Gien.

The Good Design Awards Jury spent two days at the Sydney Opera House discussing and debating which projects should be recognised with the prestigious Good Design Award accolade.
"Some of the Award-winning projects from this year's Good Design Awards are truly ground-breaking. There are so many inspiring impact-led projects this year that have embraced the power of design as a problem-solving tool – their design stories deserve to be recognised and celebrated at the highest level. We are proud to continue the legacy of celebrating design, and designers making a positive impact on our world. The Good Design Awards showcase what true design excellence looks like, to inspire others to greatness – that's exactly what these Awards are about." ​ 
Projects recognised with an Australian Good Design Award demonstrate excellence in professional design and highlight the impact a design-led approach has on business success and social and environmental outcomes. 
"The Good Design Awards recognise and celebrate the transformative power of design to find innovative, customer-centric solutions to local and global challenges. My sincere congratulations to all the designers, engineers, architects and innovators recognised in this year's Awards - you deserve to be celebrated at the highest level possible," Dr. Gien concluded.