Monolith
Designed, engineered & made in Sweden
The Monolith development began in December 2020 with a study on the possibilities to fusion an interior piece with a speaker.
The misson - timeless design and able to deliver the Nocs sound on point.
End result? A world-class experience that would perform in all settings, unleashing the Nocs Studio sound in one unit or many synched together.
It took us two years & we are extremely proud of the outcome. It's safe to say the Monolith delivers.
The Monolith is made in Sweden, and the final assembly takes place at the Nocs Lab headquarters in Lund, Sweden. Limited runs ensure meticulous production and a flawless design each and every time.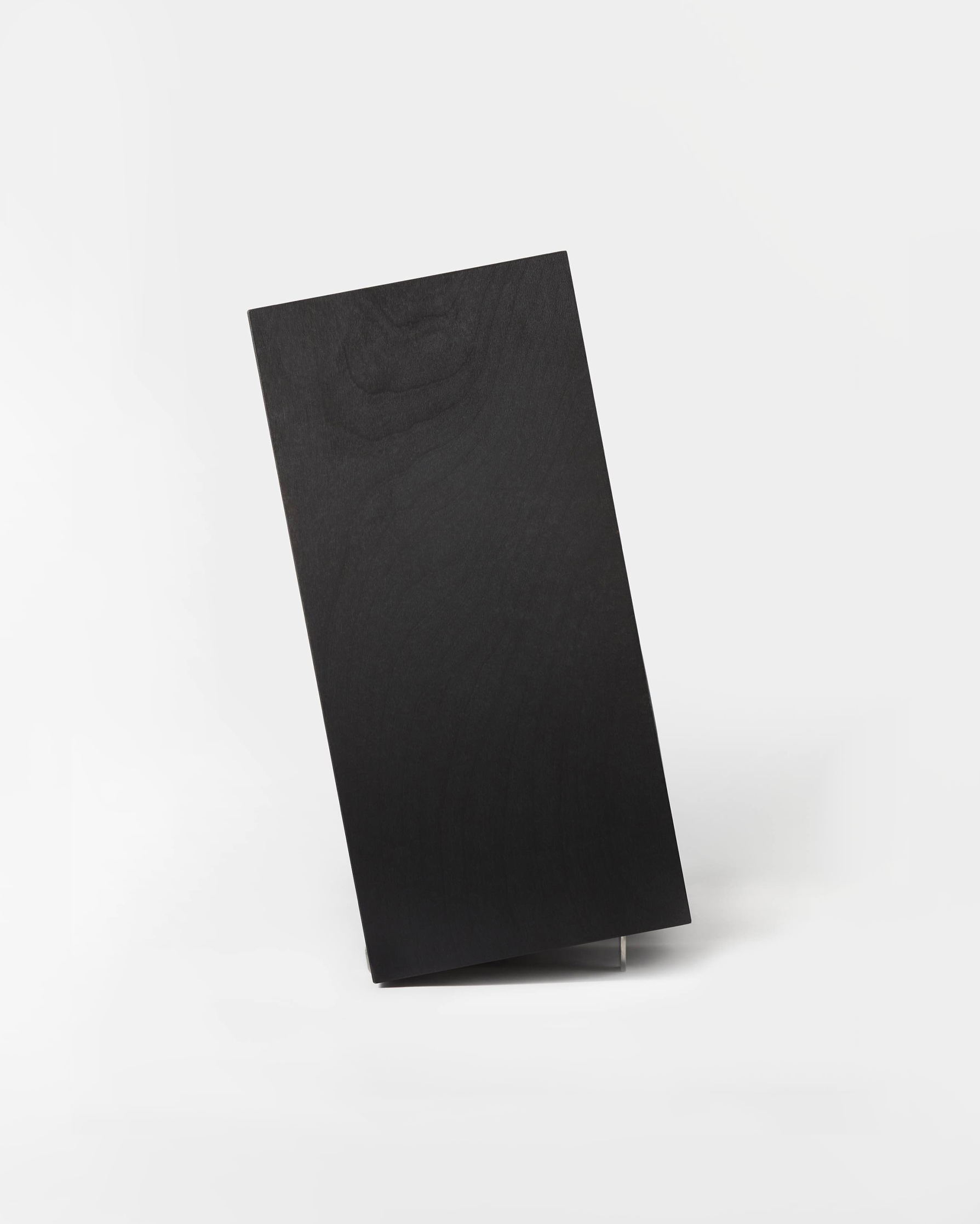 In detail
Raw wood is the epitome of high-quality design. With a unique grain and texture on each piece, every speakers is as unique as its listener.
Monolith speakers begin their journeys as local birch plywood, sourced from various local suppliers to optimize the look and feel. 
The plywood is CNC'ed to the right geometry, and the surface is then treated with oil and wax. Finally, the blackened plywood offers a deep, matte black finish, infusing a subtle touch of personality to set your piece apart.
We chose Scan-Speak, based in Denmark, as our local partner to deliver the highest caliber of speaker performance. Founded in 1970, Scan-Speak is renowned for its superb sound quality and high-end speaker drivers.
Although the final look is rustic and unassuming, the process is anything but. The end result? Raw expression fused with the best in modern sound technology. Meet precision at its finest.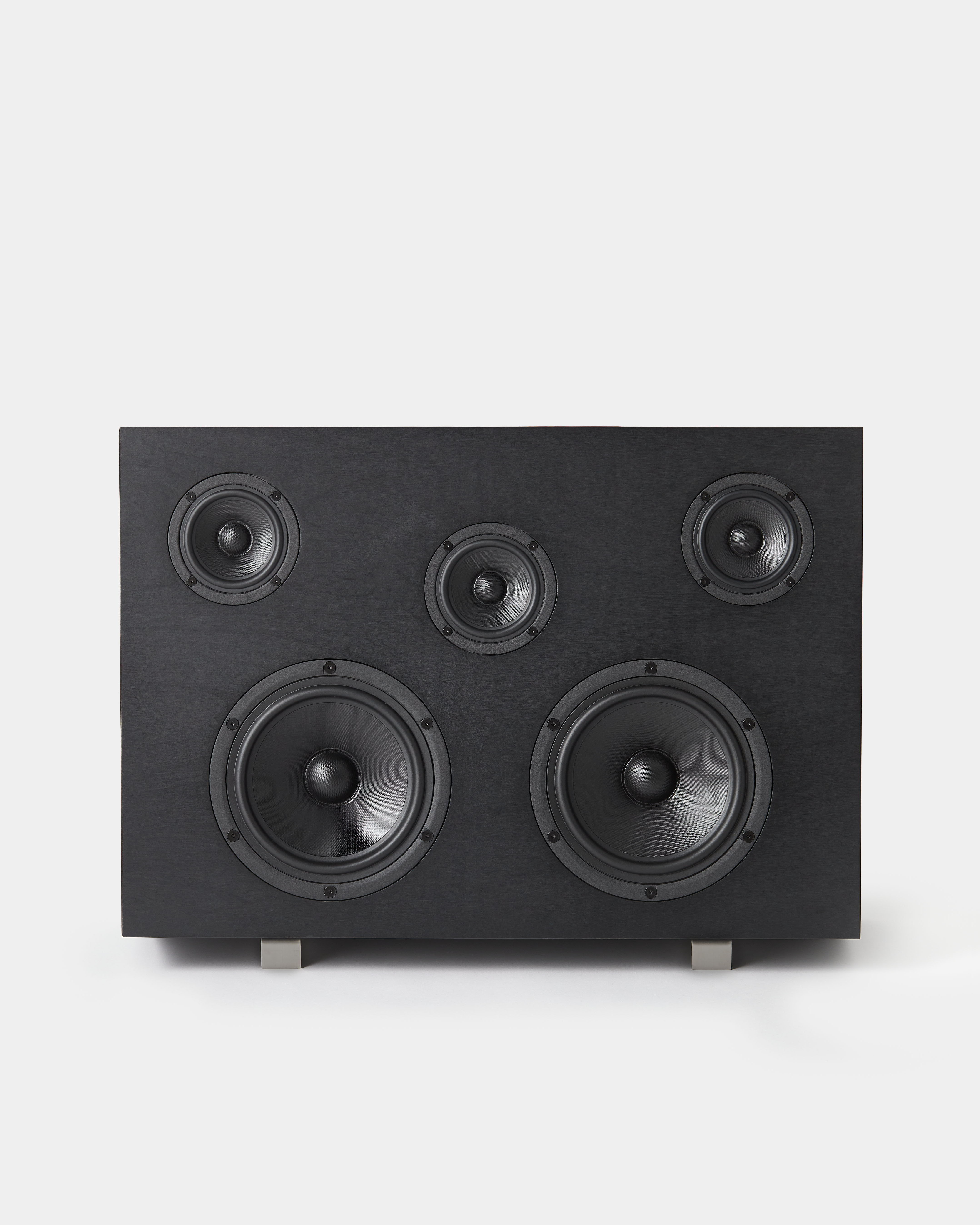 Nocs studio sound - like the artist intended
Each musician has a distinct vision for the listening experience, and the speaker's job is to get out of its way. Like an artist chiseling away at a marble sculpture, we're just revealing the true sound that was there all along. ​ ​ 
At Nocs Lab, audio development always begins with the musician community. The insights are invaluable in creating the right tuning, honing the experience to preserve the artistic integrity through the speaker. ​ 
Our Nocs Labs engineers are laser-focused on the relationship between the artist and the listener, tuning drivers to perform in the vented acoustic volumes. Premium components further empower the highest-quality sound. 
Coupled with a newly inhouse invented venturi vent design inspired by car exhaust systems, the Monolith offers less distortion and deeper bass. 
Cradle to cradle
After a few years of production in China, we made the important call to move production back to Sweden. 
Why? Our products are designed for a circular economy. In addition to the elevated quality and appearance, we've prioritized a modular design that can be repaired and upgraded over time. 
Speaker technology is constantly evolving, and for most products, the endless desire to upgrade means instant obsolescence for older models. Not the case with the Monolith — upgrade one part at a time while the unit remains intact.
We're doing what we can to reduce electronic waste worldwide, invest in our local communities, and take sound to the next level.
Join us in the sound revolution - your Monolith is waiting. 
Price & Availability
The Monolith will be available for pre-order as of today at 1200 USD for US & 1500 EUR for Europe. Shipping starts in the end of January. ​
Development
We just launched a dedicated Nocs Labs discord channel for our community to follow the progress. Join the channel here.
Technical

​Frequency response: Smooth (±3 dB) from 30 Hz to 20 kHz
Two 6" woofers dual vented.
​(ScanSpeak DISCOVERY 18 cm Mid woofer 4 ohm Coated Fiberglass Cone, Ferrite Magnet)
Three full range drivers 3.5".
​(ScanSpeak DISCOVERY 10 cm Full range 8 ohm Small Neo Magnet, Coated Fiberglass Cone)
NAT - Nocs amplitude tuning. Offers consistent sound on the entire amplitude range.
Multi-room playback optional with up to 8 Monoliths (At optimal wi-fi, up to 16 units)
Class-D amplifier 150 watt and wireless stereo.
Dimensions
550 x 380 x 180 mm
21.5 x 15 x 7 inch
Weight: 12 kg - 26.45 pounds
Connectivity
​Spotify Connect & Tidal Connect. Bluetooth 5.0. AirPlay 2 (in the works).
Spotify Connect
Listen on your speakers, games console, Smart TV, or many other devices, using the Spotify app as a remote. Go to http://spotify.com/connect to learn how.
Tidal Connect
Stream your favorite music seamlessly from the cloud straight to your devices.
Stream innovative audio formats through TIDAL HiFi Plus, including Master Quality Authenticated (MQA) & Dolby Atmos.
Switch seamlessly between devices without leaving the app. Make or receive calls without interrupting playback.
Early dev.
Ion Kombokis (https://www.ionkombokis.com/) photographer based in Malmoe Sweden documented the early prototype at the residence of Daniel Alm (Founder).